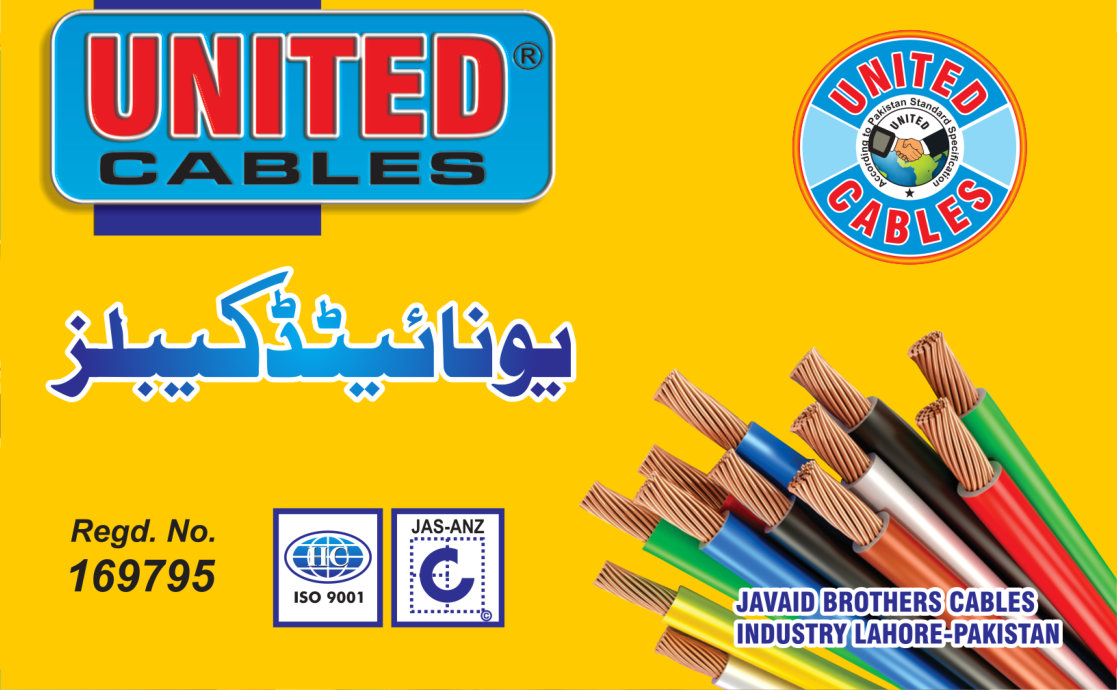 Javaid Brothers (JB) Cables Industry was established in 1996 and launched its products PVC cable and Wire under trade mark of "United Cables".
Javaid Brothers (JB) Cables Industry is leading Manufacturer and supplier of Electric power Cable with name "UNITED CABLE" in Pakistan. UNITED CABLES has dedicated itself to serve its customers with Premier Quality Electrical Cable wire. Javaid Brothers (JB) Cables Industry produces all types of PVC insulated Low Voltage Cables, Medium Voltage Cables, High Voltage electrical electric cables in Pakistan.
Due to its excellent performance and services, it has emerged as one of the leading manufacturers of PVC cables and wire. The products are manufactured on automatic and semi automatic plants under the supervision of qualified and highly skilled engineers with latest machinery and modern testing laboratories like British standards specifications, Pakistan standards specifications and other specific standards. The Company always lives on quality and service, and exercises strict inspection while purchasing raw materials and also from finished goods to shipment of the product. We are constantly developing new products to ensure our manufacturing capabilities. Our main goal is to satisfy the requirements of our customers for this purpose we have met our customers' cable requirements from different fields including buildings and infrastructure, oil and gas, telecommunications and many others.