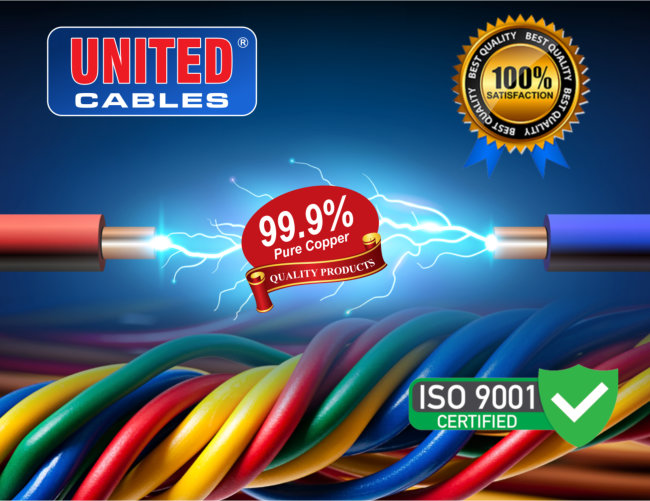 The products (UNITED CABLES)are manufactured on automatic and semi automatic plants under the supervision of qualified and highly skilled engineers with latest machinery and modern testing laboratories like British standards specifications, Pakistan standards specifications and other specific standards.
QUALITY BASED MANAGEMENT QUALITY STRANDED
Our Management System supports our organization to work in a systematic way to meet our own and our customers' expectations. The Quality Based approach supports every part of the organization to use experience and methods to predict, prevent and improve.
Quality planning helps us to find and establish what we want to achieve.
Quality assurance helps us to identify opportunities to secure preferred result.
Quality control helps us to monitor our operation and take actions to meet what we expect
Continuous improvement helps us to learn from experience and make it a little bit better every time
Meet customer expectations
In our main processes the Quality Based Management help us to:
Understand customer requirements
Transform them to our product definition, describing qualified materials, configurations and production processes
Keep our production system in such a condition that we can deliver our products without deviations or variations
Document our deliveries and provide records and certificates, agreed with our customers